New Fibromyalgia Drug?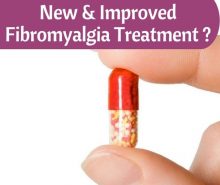 Fibromyalgia (FM) patients have only limited treatment options. This is about to change soon.  Mirogabalin, a new drug for fibromyalgia and chronic nerve pain is currently in clinical trials. This could potentially make mirogabalin the next best treatment of fibromyalgia. A trial of more than 1,000 FM patients will test mirogabalin's ability to reduce pain and fatigue, improve sleep, mood and quality of life. Up to now it has shown only few and mild side-effects.
This weekend, Dr. Staud and other researchers will be gathering in the Greater New York area to discuss further testing of mirogabalin's effect on chronic pain. Some of the proposed studies will involve genetic and sensory testing and functional brain imaging Our lab is currently enrolling participants in a research study which evaluates the function of the spinal cord and brain related to chronic pain. For more information please call us at 352-265-8901 or email us at painresearch@medicine.ufl.edu.