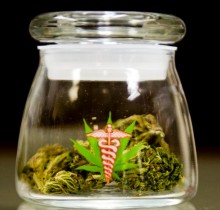 In November, Floridians will decide whether to legalize medical marijuana. The marijuana would be available only through a prescription for the treatment and management of "debilitating medical conditions", such as end term AIDS and cancer. It is still unclear whether marijuana will be available for the treatment of chronic pain conditions, but we are hopeful about the development and potential availability of new treatment options for pain and other debilitating conditions.
Florida legislators agreed to file a bill to legalize medical marijuana after families of severely epileptic children pleaded with lawmakers. The medical strain of marijuana under consideration has a high content of cannabidiol for the treatment of severe epileptic seizures, and low tetrahydrocannabinol (THC), which is responsible for psychoactive effects. This strain of marijuana, including "Charlotte's Web", is thought of as a last hope for relieving the uncontrollable seizures of medically fragile children. The support for the use of marijuana for epilepsy, however, is based on anecdotal evidence and not scientific research. Thus, first marijuana should be reclassified by the federal government to allow for thorough evaluation of its effects and long-term safety.
When it comes to fibromyalgia (FM) symptoms, cannabis use has been associated with some beneficial effects. In a recent small Spanish study, 28 cannabis users and 28 non-users with FM were compared. After 2 hours of cannabis use, pain and stiffness were reduced, relaxation was enhanced, and there was an increase in somnolence and general well-being.1 In another study, THC herbal cannabis use was associated with a slight reduction in pain; compared to an average pain intensity of 6.1 out of 10 for participants on placebo, those with the active study medication reported an average pain intensity of 5.4.2 Although these results are modest, they seem to indicate that marijuana has the potential to alleviate pain and suffering.
There is great need for new and effective treatments for chronic pain. With the legalization of medical marijuana, new research can begin to fully examine the efficacy of marijuana on a number of syndromes, including chronic pain. However, marijuana research is still in its infancy. Smoking of cannabis products represents a poor and unreliable delivery system for pain relief. THC content of marijuana and its euphoric effects are also a major concern.
As always, we will keep you informed.
Meriem Mokhtech, BS
Senior Laboratory Technician
UF Center for Musculoskeletal Pain Research
References:
Fiz J, Dura M, Capella M, Carbonell J, Farre M. Cannabis Use in Patients with Fibromyalgia: Effect on Symptoms Relief and Health-Related Quality of Life (2011). PLoS ONE 6(4): e18440. doi:10.1371.
Ware MA, Wang T, Shapiro S, Robinson A, Ducruet T, Huynh T, Gamsa A, Bennett GJ, Collet JP; Smoked cannabis for chronic neuropathic pain: a randomized controlled trial (2010). Canadian Medical Association Journal 182(14): E694–E701.